Gourmet Bean Cafe Express
Holiday Hours:
7:00am - 1:00pm
5:00pm - 9:00pm
Hours of Operation:
Monday-Sunday: 07:00-13:00 / 17:00-21:00
The Gourmet Bean Café Express is a little oasis at the heart of NSGB where you can get your caffeine fix with hot or cold beverages proudly made with Starbucks coffee. If coffee's not your thing we have tea, juice, smoothies and milkshakes. Looking for a snack? Choose from a variety of donuts, pastries, cookies, ice-cream and more!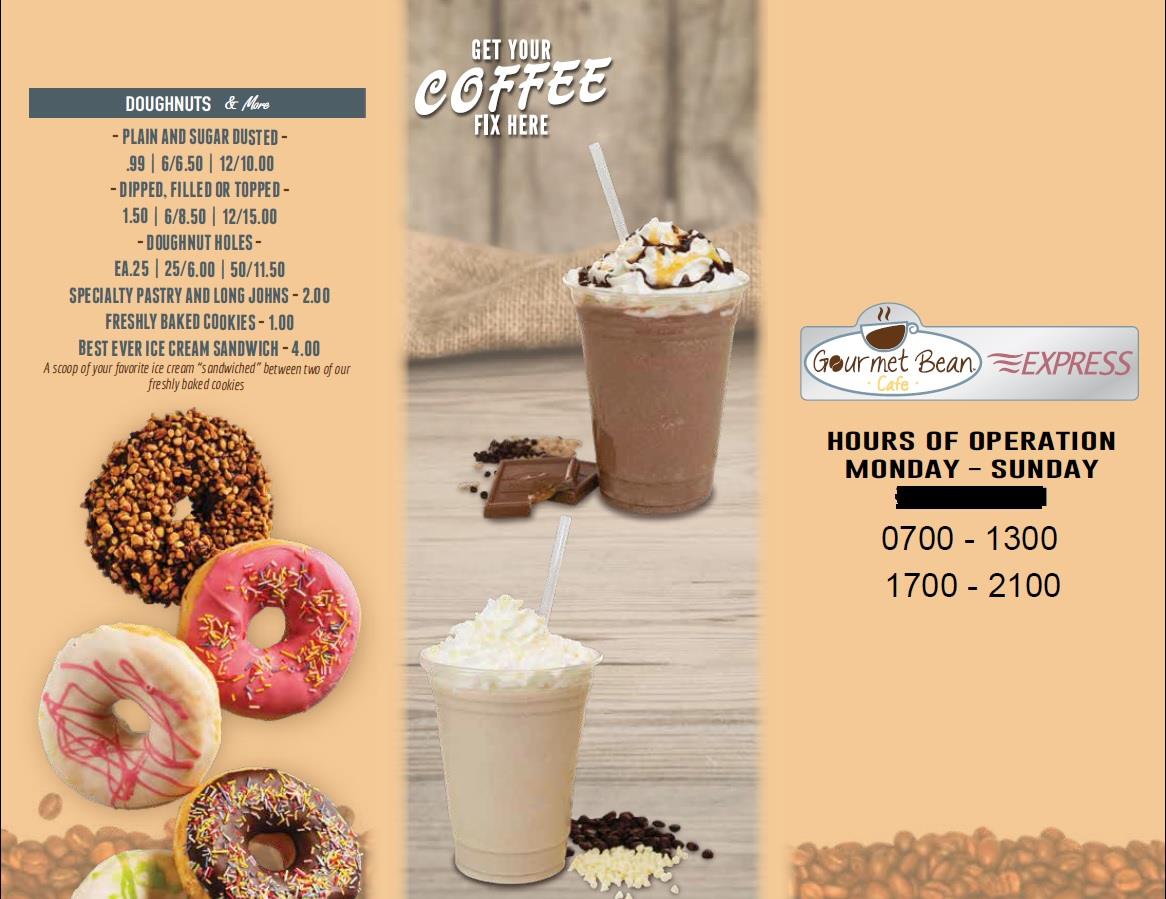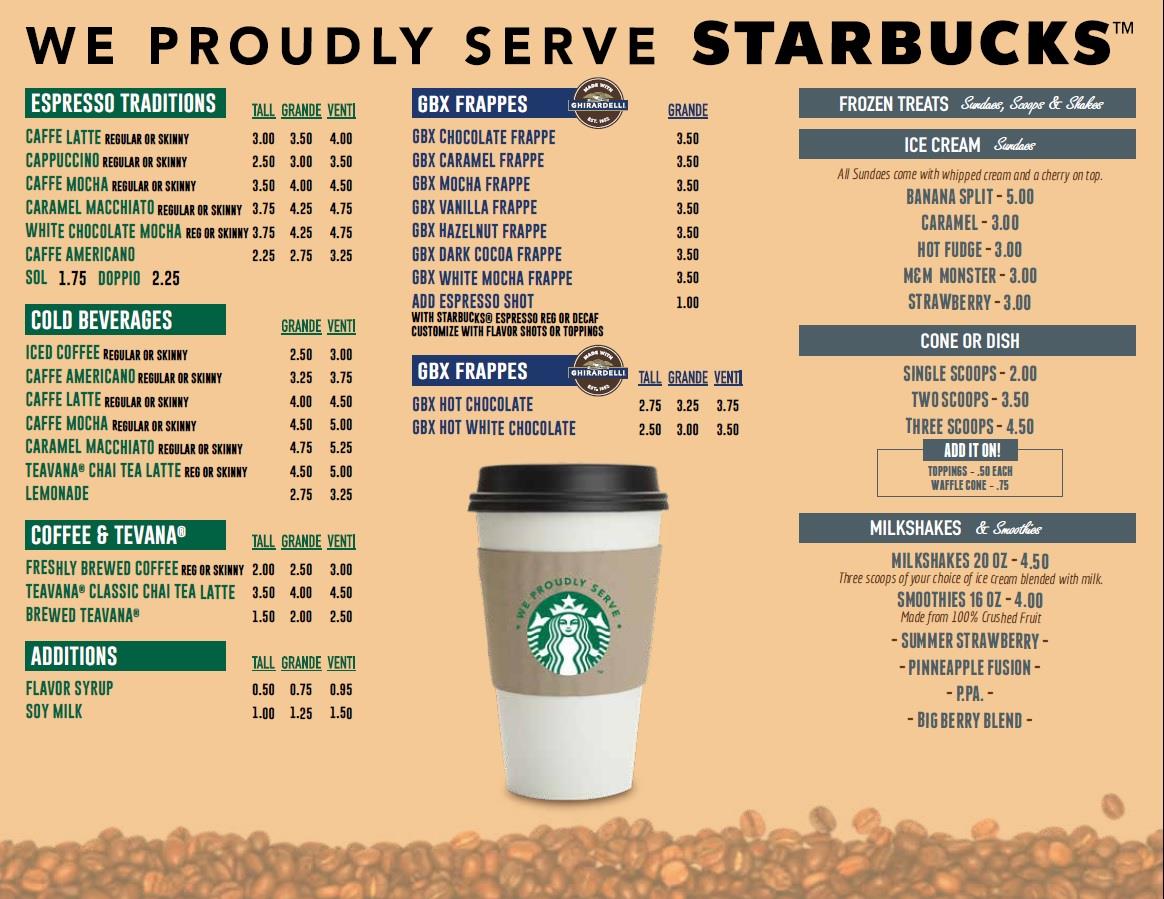 Check our menu!